Register to Vote in Tennessee Today!
If you live in Tennessee, you can register to vote online :
You can also download a paper registration form at this website.
The NAACP Memphis Branch would like to encourage you to register to vote!
Did you know that there are more than 100,000 people in Shelby County who are not registered to vote? Did you know that Tennessee is ranked 45th in voter registration and 49th in voter turnout?
To make a difference in the State/Federal Primary and State/County General Election, register to vote by July 2, 2020.
To have a voice in the State/Federal General Election, register to vote by October 2, 2020.
Please share on your Facebook, Instagram, Twitter, and other social media sites. Forward this email to all of your family, friends, affiliate groups, and organizations.
HELP US REACH OUR GOAL OF 5,000 NEWLY REGISTERED VOTERS!
Note: Registering to vote does not enroll you in the Selective Service or make you draft eligible.
Residents of Tennessee can register to vote online : Click here to register to vote now!
Would you like to become a volunteer ambassador for Voter Registration? If yes, please contact the NAACP Memphis Branch Political Action Committee Chair Ian L Randolph at IANRNDLPH@YAHOO.COM .
Interested in joining the NAACP Memphis Branch, click here: Join the NAACP Today!
About the NAACP Memphis Branch:
The National Association for the Advancement of Colored People (NAACP) is the nation's oldest civil rights organization, and the NAACP Memphis Branch is the largest branch of the organization in the United States. The mission of the NAACP is to ensure the political, educational, social, and economic equality of rights of all persons and to eliminate race-based discrimination.
"Our lives begin to end the day we become silent about things that matter."
– Dr. Martin Luther King, Jr.
(Excerpt from Dr. King's sermon in March of 1965 in Selma, AL a few months before the Voting Rights Act of 1965 was signed into law.)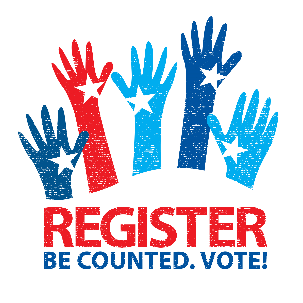 Residents of Tennessee can register to vote online
© 2017. NAACP Memphis Branch. All Rights Reserved
588 Vance Ave. | Memphis, TN 38126
901-521-1343
info@naacpmemphis.org